Striking from the Margins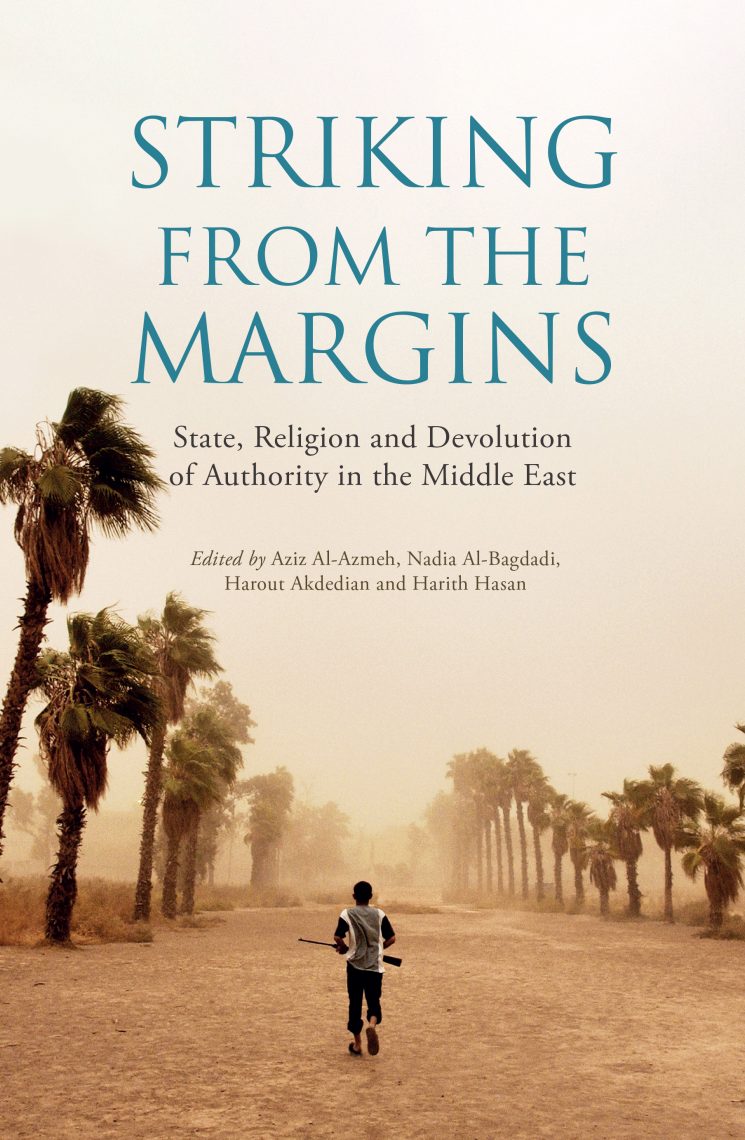 Striking from the Margins
State, Religion and Devolution of Authority in the Middle East
About the Book
Since the collapse of the Soviet Union, the Arab world has undergone a series of radical transformations. One of the most significant is the resurgence of activist and puritanical forms of religion presenting as viable alternatives to existing social, cultural and political practices. The rise in sectarianism and violence in the name of religion has left scholars searching for adequate conceptual tools that might generate a clearer insight into these interconnected conflicts.
In Striking from the Margins, leading authorities in their field propose new analytical frameworks to facilitate greater understanding of the fragmentation and devolution of the state in the Arab world. Challenging the revival of well-worn theories in cultural and post-colonial studies, they provide novel contributions on issues ranging from military formations, political violence in urban and rural settings, transregional war economies, the crystallisation of sect-based authorities and the restructuring of tribal networks.
Placing much-needed emphasis on the re-emergence of religion, this timely and vital volume offers a new, critical approach to the study of the volatile and evolving cultural, social and political landscapes of the Middle East.
About the Contributors
Aziz Al-Azmeh is Professor Emeritus and Distinguished Visiting Professor in the Department of History at the Central European University. He has been Visiting Professor at Yale University, Columbia University, the University of California, Berkeley, Georgetown University, and more recently at the Institute for the Study of Muslim Civilisations of the Aga Khan University (London) and SciencesPo Paris. His publications include Islams and Modernities, The Emergence of Islam in late Antiquity (Cambridge University Press) and Secularism in the Arab World: Contexts, Ideas and Consequences (Edinburgh University Press).
Harith Hasan is a Senior SFM Fellow at the Central European University and a senior non-resident scholar at the Carnegie Middle East Center.
Harout Akdedian is Carnegie SFM research fellow at the CEU's Centre for Religious Studies and visiting scholar at Portland State University's Middle East Studies Center. Akdedian is currently working on his book, Stifling the Public Domain in Syria: A Decade of Violence and Beyond.
Nadia Al-Bagdadi is Professor of History and Director of the Institute of Advanced Study at the Central European University. A historian of modern Islamic history, thought, literature and culture, she studied at the Freie Universität in Berlin, in Cairo and Tunis.
Reviews
'Snapshots and caricatures [of the Middle East] no longer suffice as critical analysis. There is a gap in the academic world that beckons for a movement beyond the prevailing ideological interpretations. Striking from the Margins is a crucial piece in the formation of new frameworks.' Middle East Quarterly