Something Strange, Like Hunger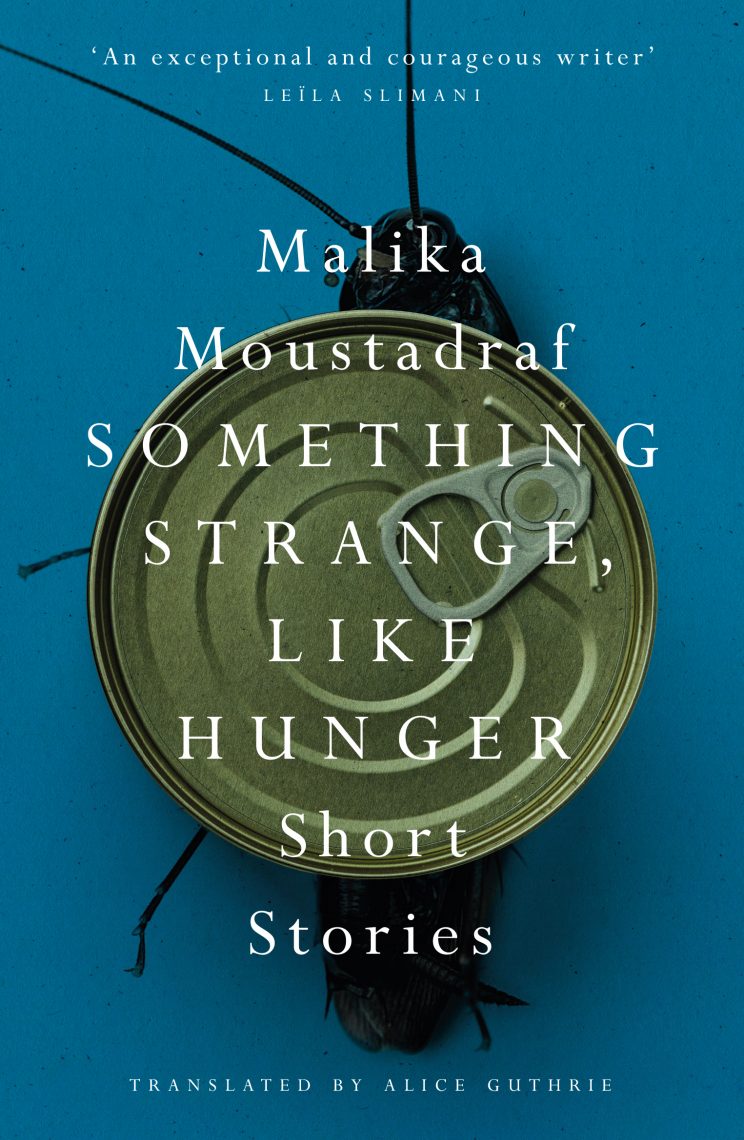 Something Strange, Like Hunger
Short Stories
Translated by Alice Guthrie
About the Book
Malika Moustadraf is a cult feminist icon in contemporary Moroccan literature, celebrated for her uncompromising depiction of life on the margins.
Something Strange, Like Hunger presents Moustadraf's collected short fiction: haunting, visceral stories by a master of the genre. Here, we tune into Casablanca's unheard: a sex worker struggling to keep warm on the streets; a housewife flirting with strangers online; a kidney patient, priced-out of treatment, facing the harsh reality of his condition; and a mother scheming to ensure her daughter passes a virginity test.
Something Strange, Like Hunger is a sharp provocation to patriarchal power, and a celebration of the life and genius of one of Morocco's preeminent writers.
About the Author
Malika Moustadraf (1969–2006) was a writer from Casablanca, Morocco, celebrated for her distinctive style and experimental language. An exacting social critic, she wrote unflinchingly about life in the margins and was persecuted for her taboo-busting subject matter. Denied the life-saving treatment she needed, Moustadraf died at thirty-seven of kidney disease, leaving behind a semiautobiographical novel and a collection of short stories. Something Strange, Like Hunger is the first full-length translation of her work into any language.

About the Translator
Alice Guthrie is an independent translator, editor and curator specialising in contemporary Arabic writing. Her work often focuses on subaltern voices, activist art and queerness (winning her the 2019 Jules Chametzky Translation Prize). She programmed the literary strand of London's Arab arts biennale Shubbak Festival between 2015 and 2019, and has curated queer Arab arts events for the Edinburgh International Book Festival, Outburst International Queer Arts Festival and Arts Canteen. Guthrie teaches translation at the University of Exeter and the University of Birmingham.
Reviews
'At once tender and cruel, insolent and profound, Malika Moustadraf is an exceptional and courageous writer who confronts the harshest realities of her country.' Leïla Slimani
'A dark, edgy and compelling collection. The complexity of today's world is brought into clean focus, with all its savagery and its contingent, saving graces.' Bidisha
'Moustadraf guides the reader into full-blooded worlds of humour and disharmony.' Selma Dabbagh
'And how precious, how raw and mordant her voice is, poised with its serrated edge to slice through the obfuscations and lies of a patriarchy buttressed by institutionalised religion.' Asymptote Journal
'Fiercely and delicately written, packing punches galore. The action is swift, time changes are cinematically rapid, the piling up of detail is unrelenting, and yet the aplomb with which each story is paced, allows space for the time it takes to read and absorb.' Fortnightly Review
'Unflinching and deeply sympathetic, portraying cruel and boorish characters and repulsive moments of our frail human bodies, with sympathy, humor, and a wide range of registers.' ArabLit