Walking on Thin Air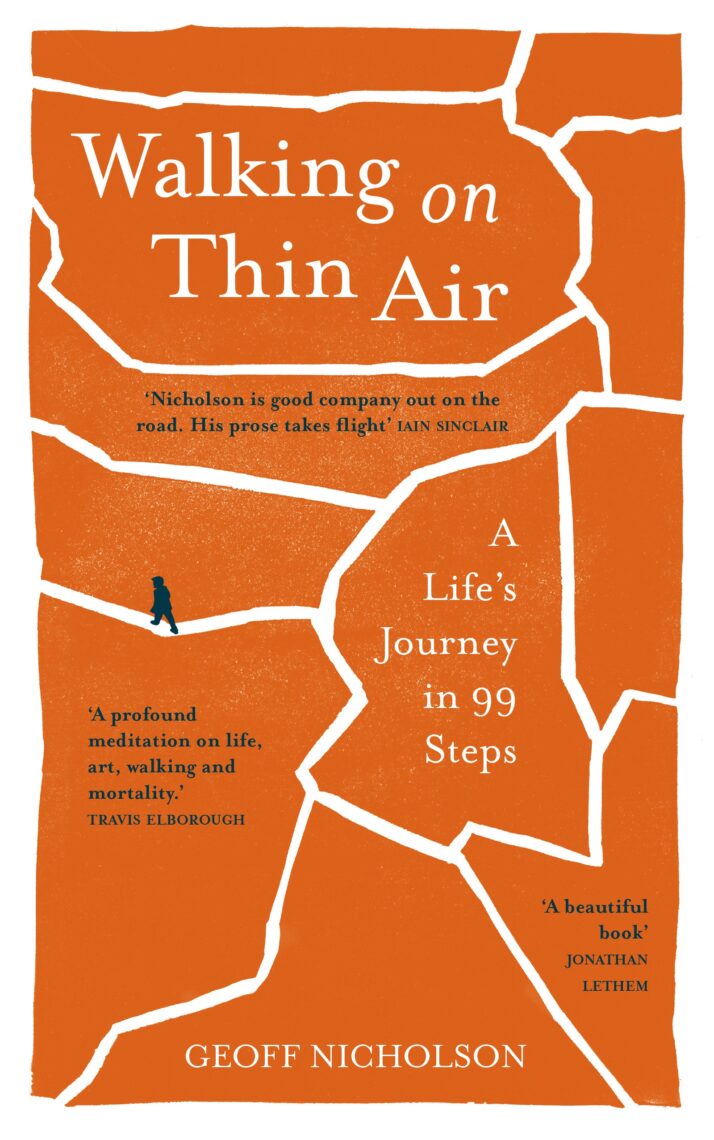 Walking on Thin Air
A Life's Journey in 99 Steps
About the Book
Geoff Nicholson has been walking his whole life. Wherever he is and wherever he goes in the world, he walks and writes about what he sees and feels. Here he reflects on the nature of walking, why we do it, how it benefits us and, in some cases, how it can damage and even destroy us.
Geoff's recent diagnosis with a rare, incurable form of cancer has made him all too aware of his own mortality. Sooner or later there will be a last step, a last excursion, a final drift, for him just as there will be for all of us.
Geoff vows to continue to walk for as long as he can. This moving, vital book describes his own walks and relates them to the walks of street photographers, artists and writers, such as Garry Winogrand, Diane Arbus, Sophie Calle, Jorge Luis Borges and Virginia Woolf, among many others. Walking on Thin Air is a book about mortality and, above all, a celebration of being alive.
About the Author
Geoff Nicholson was born in Sheffield and was educated at the Universities of Cambridge and Essex. Before becoming a full-time writer, he worked as a furniture salesman, bookseller, dustman, security guard, gardener and chef. First published by J. G. Ballard in the legendary counter-cultural literary magazine Ambit, Nicholson is the author of over twenty books, which have been widely translated with one made into a Hollywood movie. These include the acclaimed novels Bleeding London (shortlisted for the Whitbread Prize), Gravity's Volkswagen and The City Under the Skin, as well as classics of psychogeographical non-fiction, The Lost Art of Walking and Walking in Ruins. He has written for publications including the Guardian, Daily Telegraph, GQ, New York Times, Los Angeles Times, Literary Review and Gastronomica. He was prose editor at Ambit magazine, succeeding J.G. Ballard, and is currently a contributing editor to the Los Angeles Review of Books. He lives in Essex.

Reviews
'Geoff Nicholson is good company out on the road. He locates the unfamiliar in the familiar – watching, listening, noticing, talking steadily without ever outstaying his welcome. His prose takes flight. The anecdotes lighten the load for contemporary pilgrims. Hard walking as easy reading.' Iain Sinclair
'In turn comic, wry and philosophical, Walking on Thin Air is a profound meditation on life, art, writing, walking, illness and mortality. A wonderful book.' Travis Elborough
'Funny, frank and stimulating – reading Geoff Nicholson is like going on an excellent walk with a fascinating friend.' Will Wiles
'It is not only Geoff Nicholson's unusual gifts – his keen clarity, his total aversion to pretense, his amused interest in everything that comes under his gaze – but also his good companionship to himself which makes him such a fine companion to his readers. Walking on Thin Air is a beautiful book.' Jonathan Lethem